Judaism Babayit
Most Tuesdays – 7:30 to 8:30 pm
Instructors: Cantor Shapira and Alex Weisz
Join us for classes on what it means to live, pray and do Jewish starting at home and beyond. Want to prepare for adult B-mitzvah? Interested in exploring a path toward choosing Judaism? Looking to deepen your Jewish practice? Or just want to hang with friends while at home and learning more about your Jewish heritage and identity, this is the class for you. Classes resume on October 5th! For more information, please contact Cantor Shapira.
---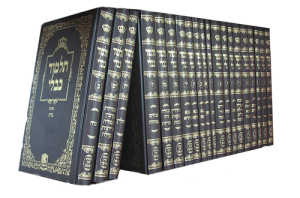 Adult Education: Judaism and Jewish Living
Thursdays – 12:00 to 1:00 pm
Lead Instructor: Rabbi Marv Goodman
We are excited to keep this weekly class going for our dedicated students of Judaism and Jewish life. We will announce the August class topic in the coming weeks. Questions? Please contact Cantor Shapira.
---
Revealing the Torah One Verse at a Time
Fridays – 9:15 to 10:15 am
Instructor: Joel Gereboff
A study of the weekly Torah portion, going line by line, verse by verse through the entire Torah (5 Books of Moses). We'll explore the intricacies of the Torah by looking at the Hebrew language, themes, authorship, and more. This is a great way to learn our tradition in a deep and meaningful way. All texts available in Hebrew and English. Open to all. No prior experience required. Join us for a beautiful way of accessing our sacred tradition. Classes resume in the fall. For more information, please contact Cantor Shapira.
---
Pardes: Studying the Weekly Torah Portion
Saturdays – 9:00 to 10:00 am
Instructor: Alex Weisz
Join Alex Weisz each week to explore the weekly Torah portion through the lens of commentaries from throughout the generations. We will unpack tricky passages, and how different narratives have been interpreted by the Jewish people throughout our history. From Talmudic sages to the Hasidic masters to contemporary scholars, we'll draw from numerous sources to try to understand the Torah's teaching in our time.
---
Peninsula Sinai Congregation is committed to providing a range of adult Jewish learning for the entire community. Classes and programs are open to all and take place at PSC. Our programs are free and subsidized by PSC. If you'd like to help plan adult educational programming at PSC, please contact Cantor Doron Shapira at [email protected].